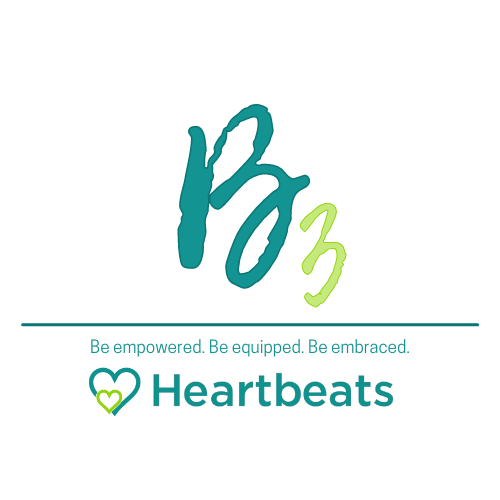 Am I Ready to Parent?
If you are pregnant and considering parenting, it's likely that you've never been faced with a decision like this before. First, know that you are not alone. Many women have been in your position before, and many will be in the future.
If you are asking, "Should I keep or adopt my baby to another family?" know that you are ultimately the only person who can answer that question. No one can tell you what is best for you and your child, nor should anyone ever try to convince you to choose adoption instead of keeping the baby or vice versa.
Know that — while no one can make this decision for you — there are many resources dedicated to helping you along this journey.
Parenting Resources
Our B3 program at Heartbeats strives to helps equip new moms and dads with the tools to become effective parents. Your mentor will send you educational videos to watch before you come in and then you will discuss them together when you meet. You get to choose which topics you want to focus on so the program is customized to your needs. We have videos on everything from prenatal care and parenting to healthy relationships and budgeting.
As you complete your education videos, you also get to stock up on goodies for your baby from our on-site store! We also offer monthly group events for our clients and their families, such as a Tea Party, CPR Training, or a Parents Night Out!
Men's Program
Consider enrolling in our Fatherhood Program today. We understand that you too need support and to learn about all things baby. Our Fatherhood Program offers you a male mentor, someone you can trust and lean on during this time. Have questions or need to talk, our guys are here for you with man-to-man time.
Ready To Find Out More?
Email our Program Director to Enroll.